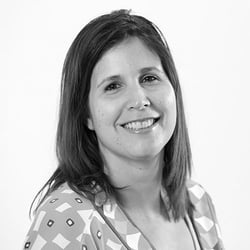 Claire Williamson
Claire is co-managing director of Resonance. She has more than 15 years' PR and marketing experience, working with start-ups to multi-national organisations across the technology, professional services and financial industries.
Claire was the EMEA communications manager for a blue-chip company, leading its influencer relations. Claire has planned and implemented successful campaigns for the likes of IBM, NTT DATA, Fujitsu and Exasol.
TOM FRY
Tom is co-managing director of Resonance. He comes from a B2B technology background having worked as a developer in investment banks for the first 12 years of his career.
Tom brings a unique understanding of technology to the team, enabling us to understand the smallest detail, which can have a critical impact on delivering the right message to your target audience, without drawing on our clients' time.