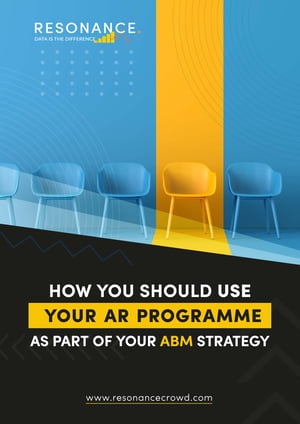 How Analyst relations can boost your ABM strategy
Whether you use a proactive or reactive ABM approach, analyst relations can support and boost your strategy. From third party endorsement in reports and conversations to account insights, you can and should be using your AR spend to deliver more for ABM.
---
RESEARCH: IT BUYING AND THE ERA OF THE INFORMED BUYER
WHAT ARE THE TOP FIVE THINGS YOU NEED TO KNOW ABOUT THE IT BUYING JOURNEY?
Resonance's research found that IT buyers are bewildered by the volume of information they are navigating. They need clear information from credible third party influencers. Analysts, owned content and media play an increasingly important role in decisions.
---

In the world of the chaotic buyer, analysts have more influence over buying decisions than ever.
Developing an AR strategy can be a daunting task. How and where do you go to develop a programme that aligns with your objectives and provides credible information for your buyers?
At Resonance, we understand how developing and executing an AR programme is complex. Our senior team of AR specialists have developed many programmes aligned to business strategy and goals and we want to use this expertise to help you.
We have taken our years of hands-on knowledge and put together a top tips guide to building an effective AR programme. The purpose of this document is to provide an overview into drafting an AR programme and to help analyst relations managers understand the key components to success.
---
WATERCOOLER SESSIONS: SALES AND MARKETING THROUGH CORONAVIRUS
TRYING TO NAVIGATE THE COMMS, MARKETING, AND SALES PLAYBOOK DURING THIS UNPRECEDENTED TIME?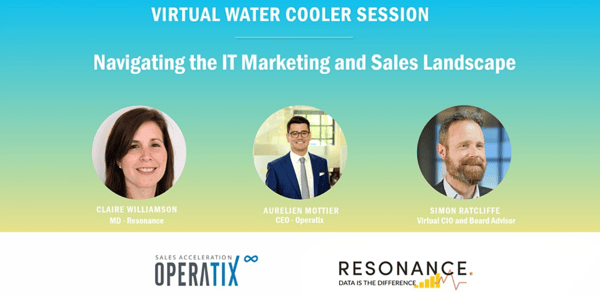 Hear from:
Virtual CIO and board advisor, Simon Ratcliffe on his experience at the coalface of IT decision making;
Aurelien Mottier, CEO of Operatix on how sales needs to adapt to the changing landscape;
Claire Williamson, MD of Resonance, the IT PR, and inbound marketing consultancy on how to communicate during this time.
Simon, Aurelien, and Claire discuss research commissioned on IT buying during coronavirus, and how to keep communicating and building your pipeline during this period.
---
HOW TO PROVE THE VALUE OF YOUR PR
THE B2B BUYING JOURNEY HAS CHANGED
The B2B buying journey has changed. Buyers now have all the information they desire at their fingertips – search engines, social media, analyst reports, media and other digital channels. Buyers now independently research solutions to their problems.
Where once PR's value was considered top of the funnel awareness and reputation management, the digital era places our industry at the heart of sales and business growth.
PR can and should be measured in hard metrics.