Inbound marketing
Leverage your content to bring you leads
The sales funnel has evolved. It used to work well, and when we were a pure-play PR and content agency we knew our place at the top of the funnel advocated "top of funnel awareness." However, PR is more than just awareness, it works at every stage of the sales cycle and it's good for your relationship existing customers too.
Pioneering by HubSpot, we now talk about the flywheel which places customers at the heart. No longer do sales, marketing and service sit in isolation, and if you can drive momentum and make your existing customers your biggest advocates, the flywheel gains momentum and your business keeps spinning.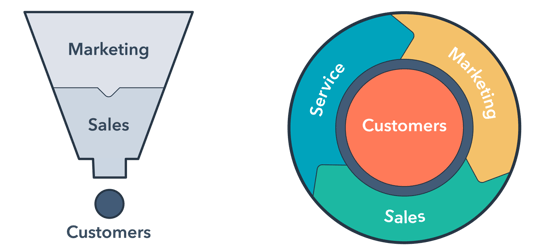 Resonance is a HubSpot Partner Agency, and a specialist in building full end-to-end inbound marketing solutions that delivers results.